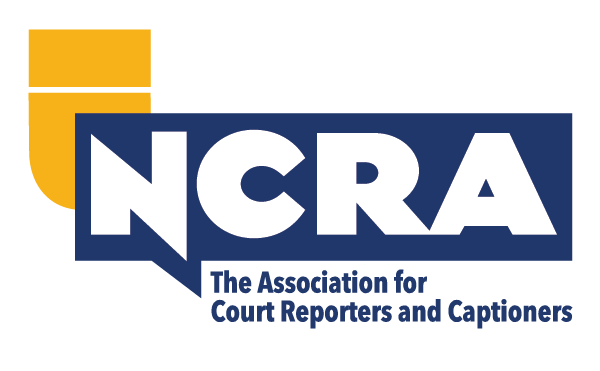 NCRA A to Z® Online Program - Asynchronous
Register

Non-member - Free!
Member - Free!
Student Member - Free!
Welcome to the NCRA A to Z® Online Program - Asynchronous!
Imagine a career with a front-row seat to all the action: high-profile criminal trials, the House of Representatives and the Senate, major sporting events, or breaking-new stories for TV!
We're called court reporters, stenographers, captioners, speed-texters, and realtime communication specialists. Whatever you call us, we are technology. Picture yourself getting paid to caption the games of your favorite sports team or working in the center of the action during a high-profile trial.
This NCRA A to Z® online program is an asynchronous course with instructional videos and dictation materials. During this free program, experienced court reporters will teach you the alphabet in steno and how to write on a machine. Proof of iSteno App or access to a machine will be required prior to start of class.
*This will be a six-week course. Questions? Please visit our FAQ's here
How to Get Started
Step 1: Register for the NCRA A to Z® Online Program - Asynchronous
Step 2: You will receive an email with a link to the course or you can access it from the Dashboard within the Learning Center.

Step 3: Download the iSteno app or obtain a steno machine borrowed from a state association or court reporter you may know. *You will not gain access to the course material until you confirm you have the app or a machine by submitting proof in the course under Machine/App Verification.
Step 4: Once verification of app/machine is approved, explore the "Getting Started" module. There will also be a Welcome Session at noon EST, hosted one week prior to the course.
Step 5: Complete all modules prior to the end of the course to earn your completion certificate.